1 Year Anniversary!
Welcome to the first blog for the School House Donegal!  It is 12 months since the website was set up and we started taking holiday bookings.  It has been a great first year,  we have received bookings and welcomed visitors from all over the world.  See our guests' flags below!

It has been a real learning experience.  75% of bookings have been received through agents' sites (AirBnB and Trip Advisor) and 25% direct through our own website.  It is a cheaper option for guests to book direct but it is probably preferable for guests outside of Europe to use the agency sites as you can pay in your home currency.  In August 2017 we were delighted to receive a Trip Advisor Certificate of Excellence.  The certificate is awarded to property owners who consistently provide excellent customer service and top mark reviews from guests.

There have been some lovely guest reviews received.  The common theme throughout has been the wonderful location and amazing views.  We have also received some great photos.  I love this one below of the stormy view from the breakfast table, received from Alex (February 2017).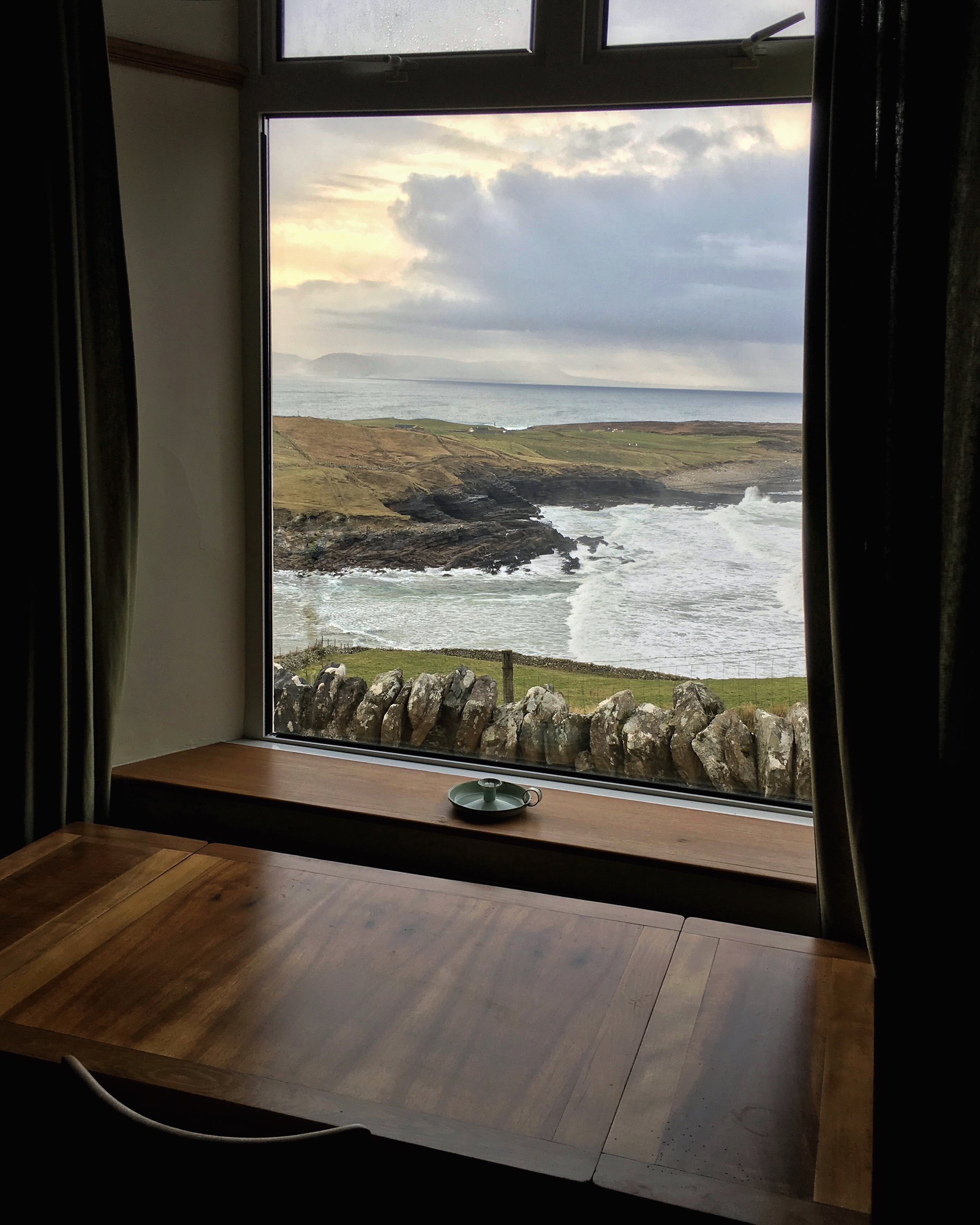 A new section within the website is going to be created to share guest photographs.  If you are happy to share any of your photos from your stay then please send them in!  Below is a sample from visitors who stayed in August 2017.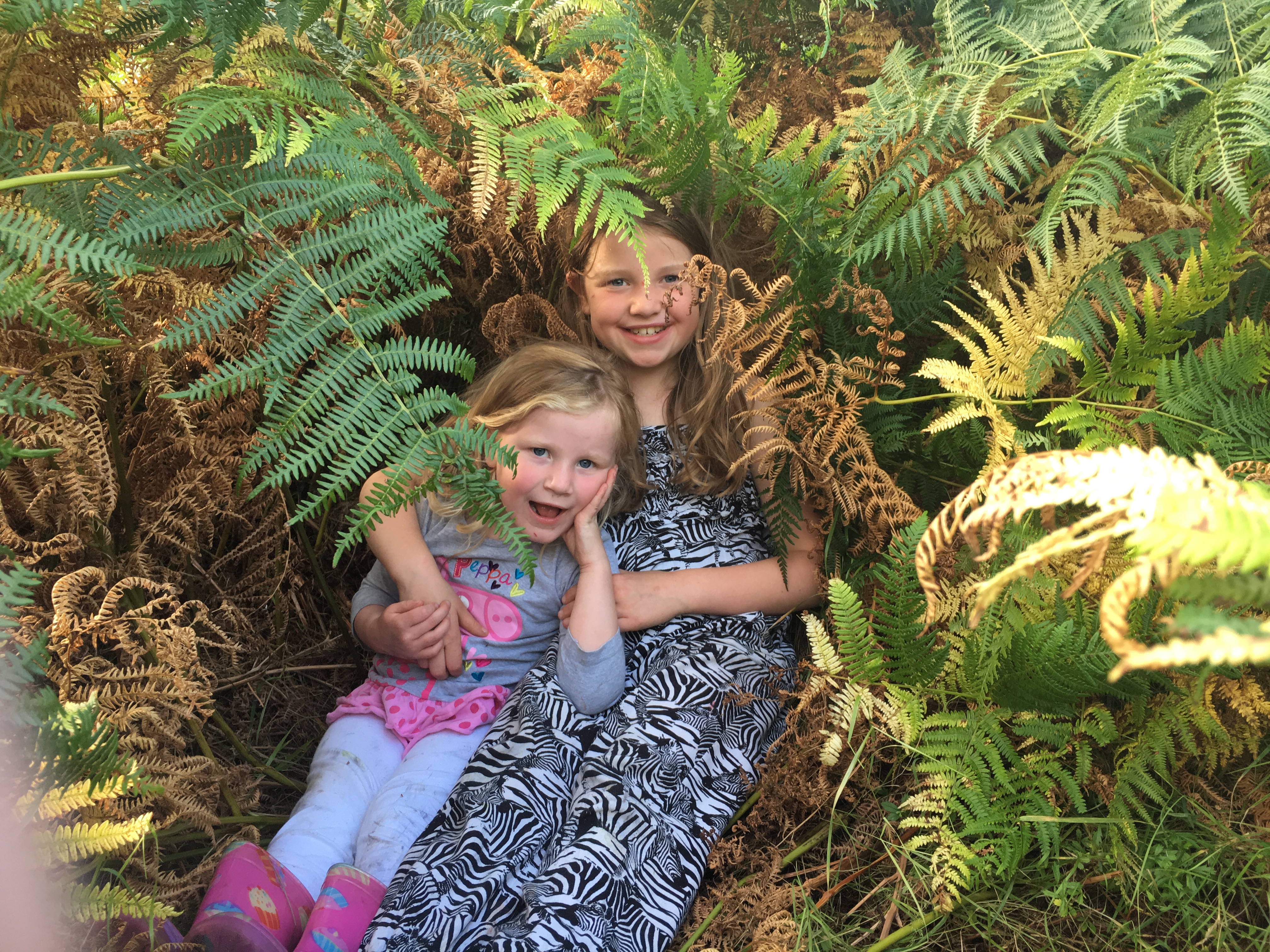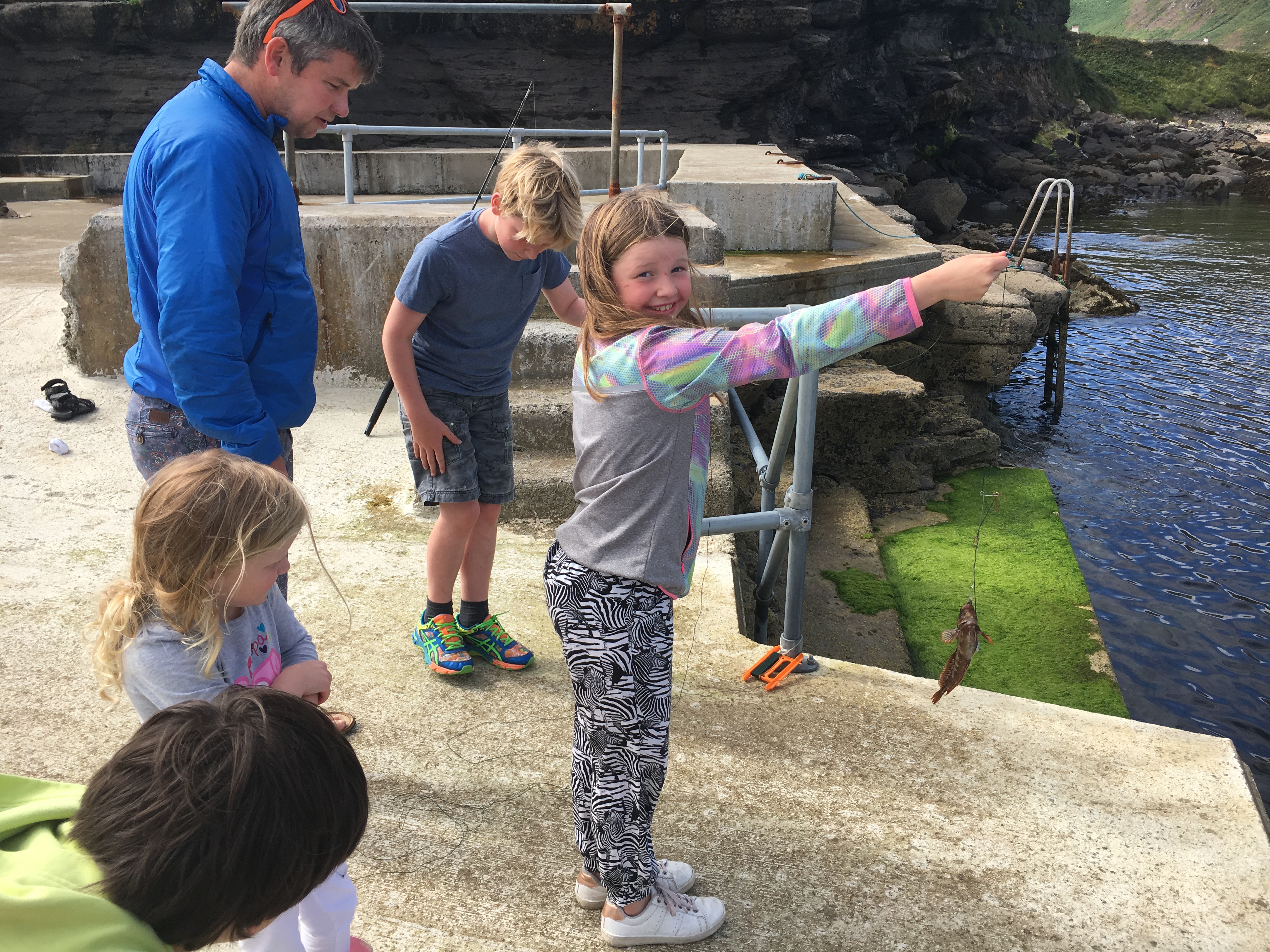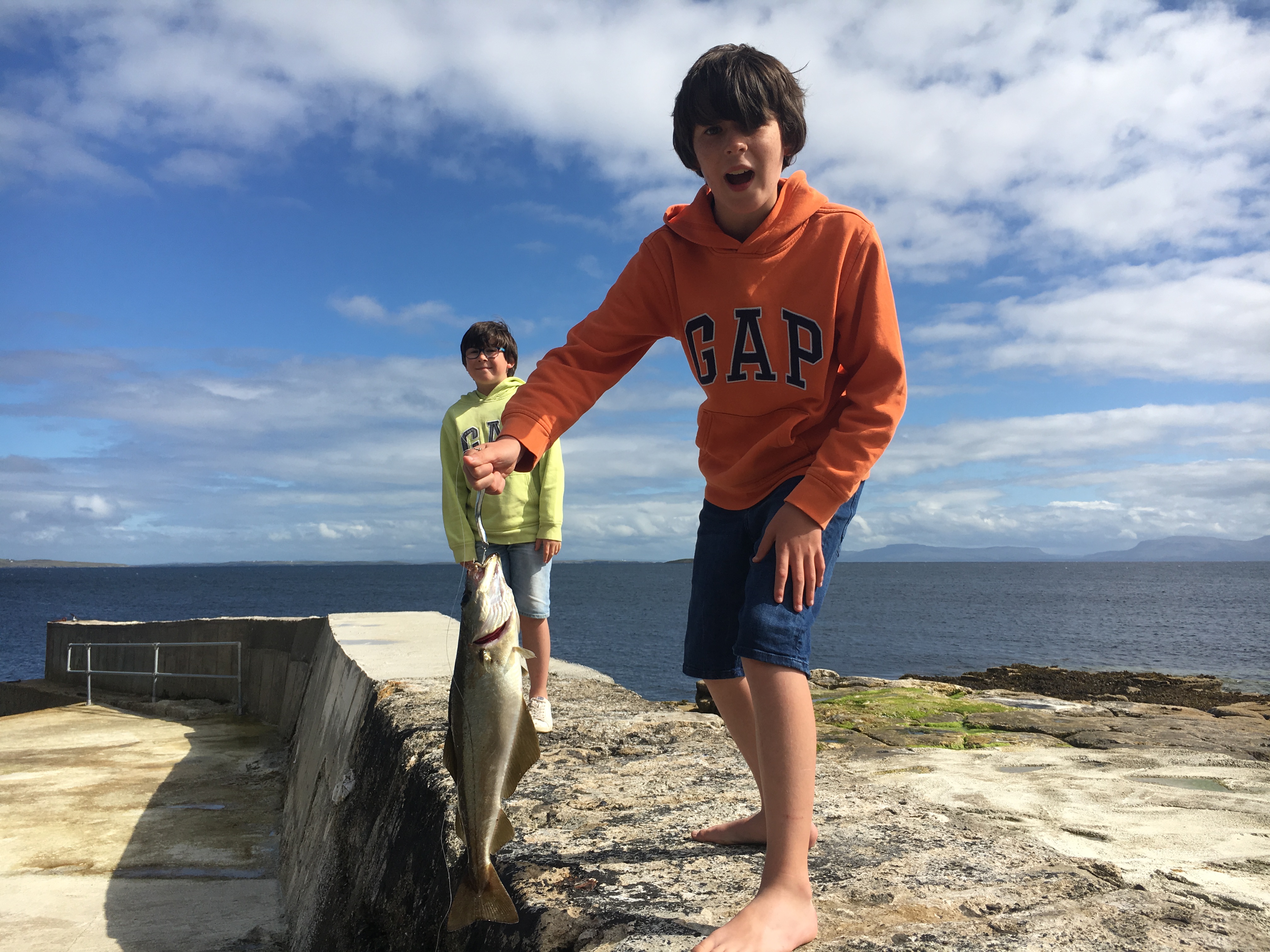 Earlier in the year we installed high speed broadband in the cottage.  Although it is great to take a break from the outside world, it's good to have the option of staying connected.  When I grew up the only entertainment on a rainy day was board games or jigsaws .. I remember once when we visited the Meehans cottage down the road to watch the black and white tv!
Plans are under way to make some further improvements to the cottage - more news in the next blog.  
There is an option below if you have any comments.
Peter