September 2018 Blog
Welcome to the latest School House blog!  I can't believe it is a year since the last update.  What a year it has been.  We have had the best weather for years, with long hot spells during May, June and July.  The dolphins were back in the bay, leaping through the waves at various point throughout the year. We also made a few upgrades to the cottage, with new carpets and the introduction of wireless internet.  We are planning next to upgrade the kitchen and some furniture during the next 12 months.
We continue to be amazed by the diversity of guests from all around the world who are booking to stay at the cottage. It is great also to hear some of the stories  – we have recently had two different groups stay who have been re-tracing their family ties to the area and even the School House itself! Michael C and his family (from New York) stayed at the cottage in July.  Michael's grandfather went to school in the School House as a young boy. Also, Mary F (from Illinois) and her husband stayed at the cottage as part of a 35th Wedding Anniversary trip – Mary's grandmother lived down the road from the School House and went to school there before making the move to America in her early 20's.
An excursion to see the spectacular sea cliffs of nearby Slieve League (10km from the cottage) is highly recommended.  I did the trip myself with the family during August.  We had planned to see the cliffs by boat (from Teelin pier) but made the mistake of not booking in advance so there was no availability as it is very popular during Summer! This was a blessing in disguise as it was a lovely day and we enjoyed the walk with the kids up through the clouds to the viewing summit (see below). The only disappointment was that I had left my wallet in the car so I couldn't buy a lobster roll from the vendor at the viewing point!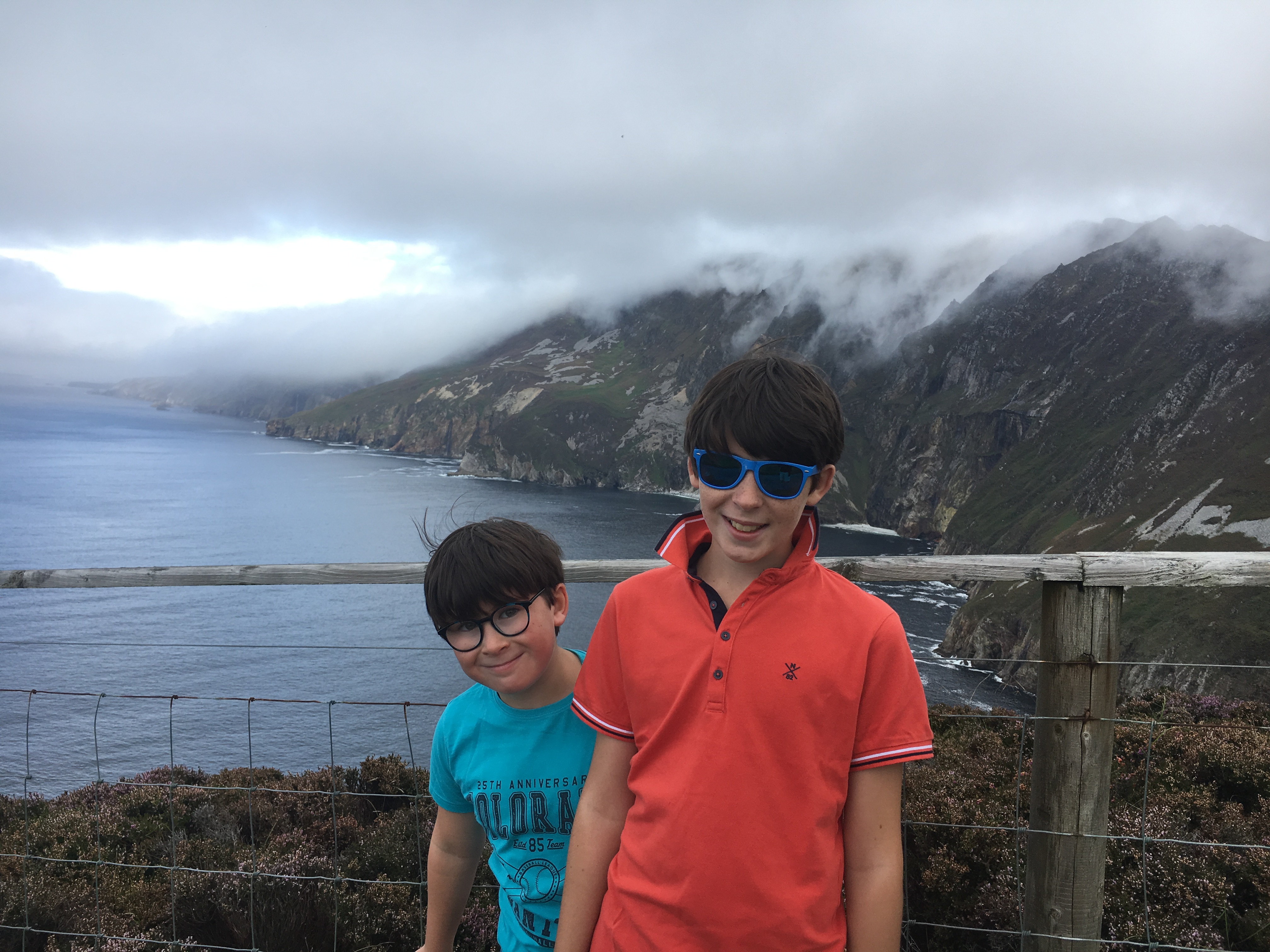 We have had some lovely guests reviews recently.  The general opinion is that the School House has the best view in the World!!  The best value method to book the cottage is directly through the website (http://www.schoolhousedonegal.com/irelandvacations) or by email if you prefer a more personal service (petermsmyth@icloud.com).  We can now accept direct payments in most currencies or PayPal if you prefer. 
Any photos or stories from your stay that you would like to share for inclusion on the website or the next blog would be much appreciated!  If you are a Facebook user it would be great if you could share the blog using the share button below.  
If you have any comments please use the boxes below.
Peter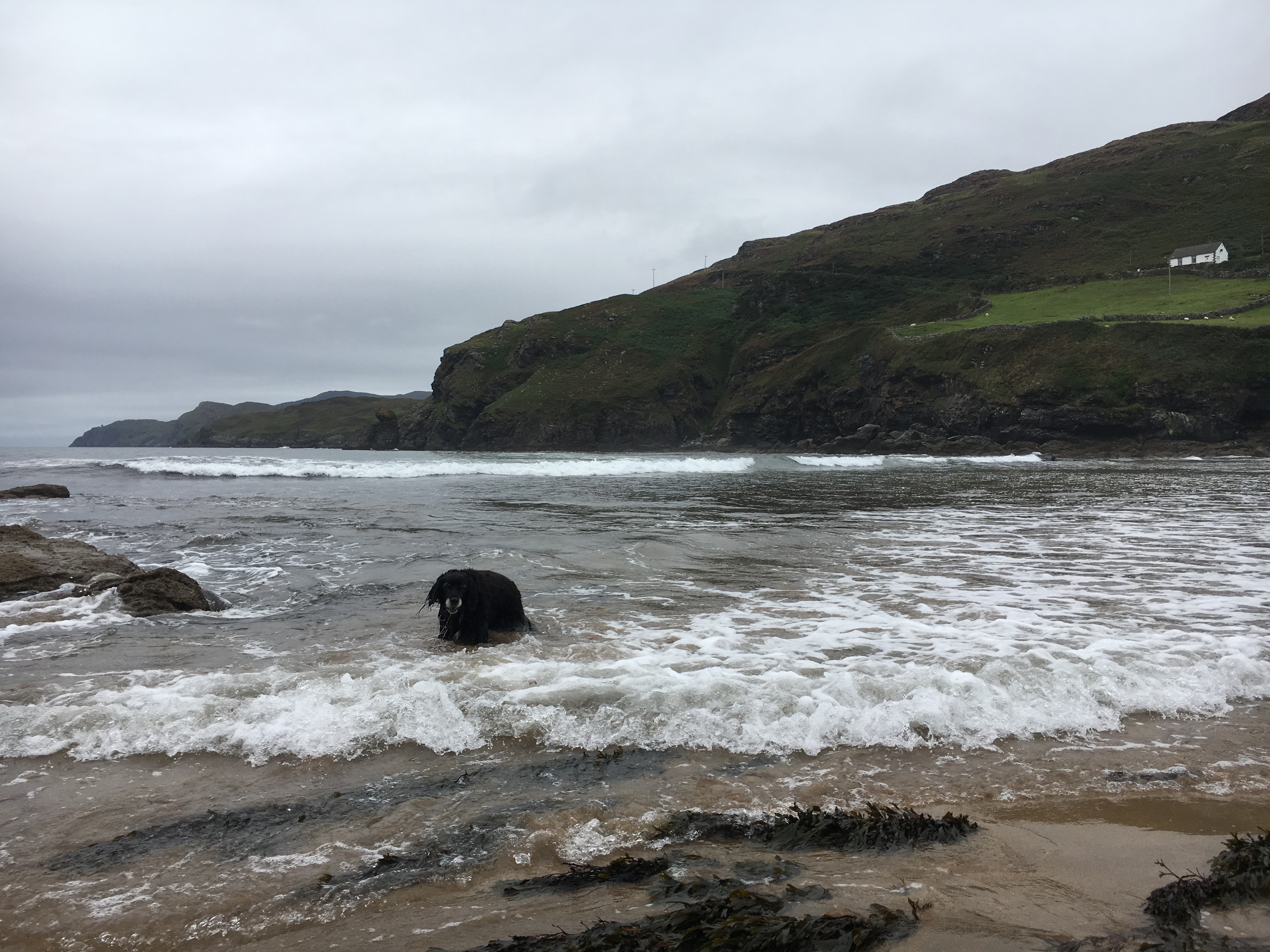 Muckross is Lola's favourite place .. she has been visiting for 14 years!!